Over 1 Million Page Views Last Year.
Yucatan Living is the #1 way to get noticed
online in the Yucatan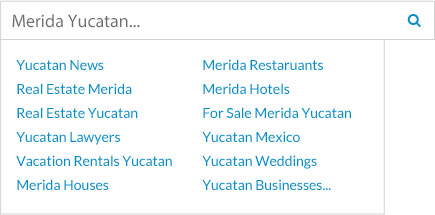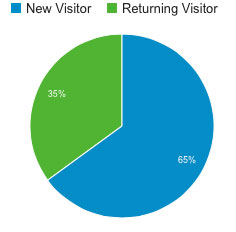 #1 in Yucatan related business Searches for over 10 years
If you're searching for something in the Yucatan, you'll find us. Every time.
Each month, YucatanLiving.com receives over 50,000 Yucatan-interested visitors from around the world, who spend an average of 20-30 minutes on the website. Our readers are people who speak English who live in the Yucatan, people who own or want to buy real estate here and people who want to travel here and get beyond the tourist bubble. We also have a substantial audience among Yucatecos who speak English and live in other parts of the world.
Smart businesses advertise with us.
You are in good company!

1 Banner
1 Yucatan Living Banner Advertisement w/ preferred location.
$100

/ 1 month
Email Promotion
2 Featured Ads in the Yucatan Living Email newsletter. Over 3,000 subscribers (and Over 5000 on FB, 2500 on Twitter.)
$100

/ 1 time fee
Event Advertising
Aggressively promote your event to Yucatan Living Readers. Event Calendar Promotion & Upcoming Events Article.
$100

/ 1 month
For Sale Page
Get a Yucatan Living Sponsored For Sale in Yucatan Article with reviews.
$399

/ 1 year
Hosted Page
Get a Yucatan Living Hosted Webpage about your business or offering. Best for SEO.
$399

/ 1 year
Vacation Rental Page
Get a Yucatan Living Sponsored Vacation Rental Article with reviews.
$399

/ 1 year