Teach ESL Online
Some things sound too good to be true. That's what I thought when I first heard about a company paying upwards of $20 dollars an hour for teaching English online. The company is called VIPKID and I've been teaching English from home for the last year. I teach a few hours in my spare time without having to find students or prepare lessons. They take care of everything, but the actual teaching. I've taught hundreds of kids basic English. It's something I like to do because it keeps my mind sharp and I get to see amazing and strange little kids every day, who make me laugh.
What other skill can you teach that is GUARANTEED to raise a child's lifetime earning power? Very few skills can improve someone's quality of life in as many areas as English education.
If that sounds good to you, consider becoming remote teacher. It's rad.
You will need:
• Bachelors Degree or Higher (in ANY field)
• An American or Canadian Residency (although you can teach from anywhere)
• One Year Teaching Experience or more
These are minimum requirements and DO NOT guarantee you a job. There is a rigorous interview process with practice lessons observed by education professionals. The process takes a few weeks. The high standards gave me more confidence in VIPKID's reputation.
They've been around since 2013. Founded by a Chinese educator turned entrepreneur named Cindy Mi. VIPKID started growing exponentially in 2016 after receiving funding--100 MILLION--led by Kobe Bryant's venture fund.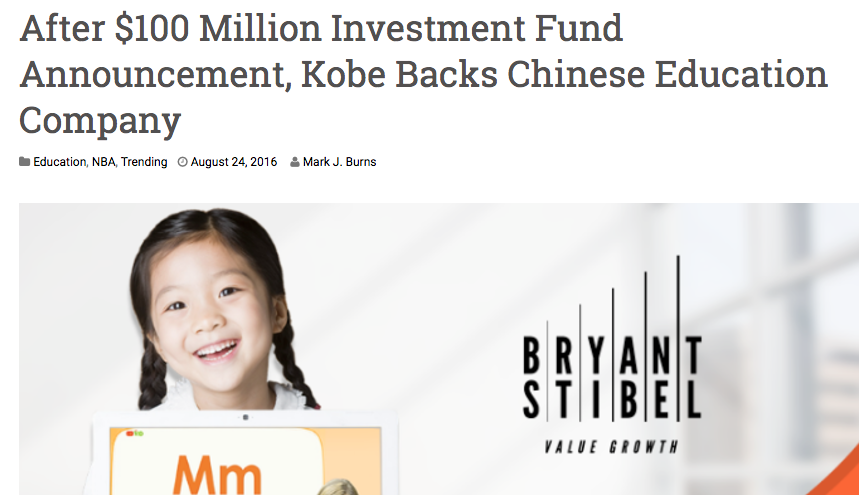 "It only took me 5 minutes to decide to invest in VIPKID," Bryant said of the deal. Interesting...
Apparently, VIPKID's classroom technology was what sold the NBA star. The platform is like a video conference, that allows the student and teacher to see each other via a video and to share a mutual power point that contains the ready-made lesson for the day. The program is immersive meaning that the teacher is speaking only English and uses TPR (Total Physical Response) to communicate with learners. Lessons are modeled on the American "common core" standards.
After teaching for many years and being a student in early "distance learning" programs, I must admit, the VIPKID approach is very effective. The children warm up beforehand with apps and games about the lesson, then you review the material with them, probing for weak points and expanding on areas of interest. At first I was nervous, but these kids just want to see you smile, laugh and read the pre-made slides, so they can hear a native speaker. Watching students develop into full conversation is very rewarding.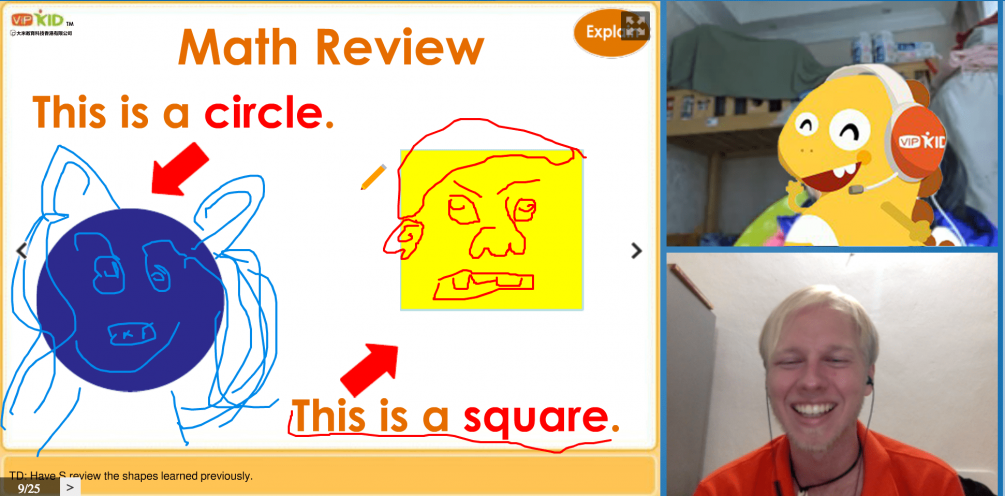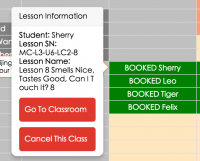 Classes are booked in advance using a simple booking system: teachers mark 25 minute time slots as "available" and then students can sign up for the slot. When it's time to begin, you just click into the classroom and smile.
Good teachers quickly build reputations that draw more consistent bookings. There is no maximum or minimum number of classes to teach per month, but teaching times are limited to hours that the majority of students are available (in Beijing time).
Payment is calculated per 25 minute class and ranges from 7-12 dollars per class based on experience. That means a well-qualified teacher could make up to $24 an hour from home! This has made a big difference during my move to the Yucatan. It provides motivation to get up early, make some coffee and laugh with a tiny person. All while earning extra money :) Recently, I've been busy with family and teach just a few classes a week.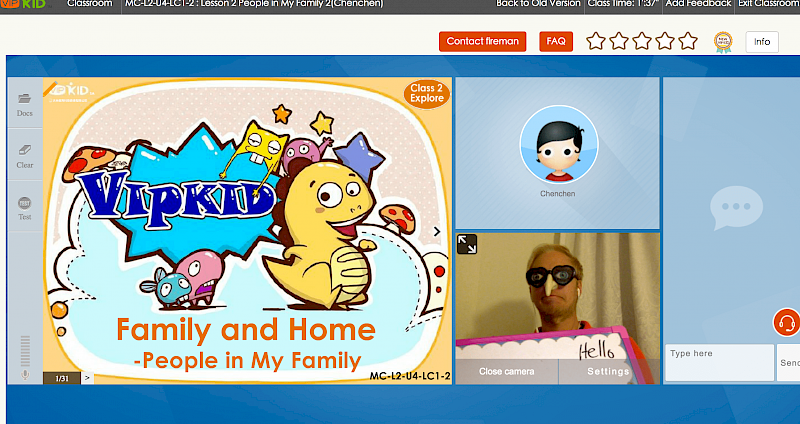 It is a remarkable freedom to earn money from anywhere with an internet connection for a skill you already have. I find this to be a fulfilling teaching job and lucrative side-hustle. The interview is rigorous, but there are many resources available to help with the process; including me, just leave a message in the comments or visit our new teacher Facebook group.
To apply, use my referral link and start filling out your info through the "sign up" tab. You can also plug in my referral code, 017YK9 on the sign up page. Using the link will earn each of us a hiring bonus (some extra cash last I checked) and may help your chances of getting hired. Again, don't hesitate to contact me if you need more advice or have questions!
Best of luck to you.
Helpful Links & Resources